PageFocus Pro is an electronic-form and application builder with WYSIWYG form and document editor, and a runtime EXPO (form filler) program that
incorporates a simple database engine for managing database.

In PageFocus Pro, there are Entry Field object, Equation Field object, List Field object, Button object, Table object, Checkbox object and Radio Button object
for you to build forms and applications with reports.

It is easy to create forms to keep records for business of personal use. See Sample Forms.
Applications, Forms and Reports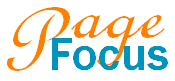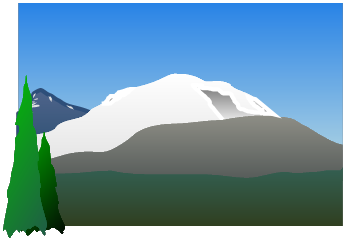 Open the form/file in Expo

Enter the data and save the data in a record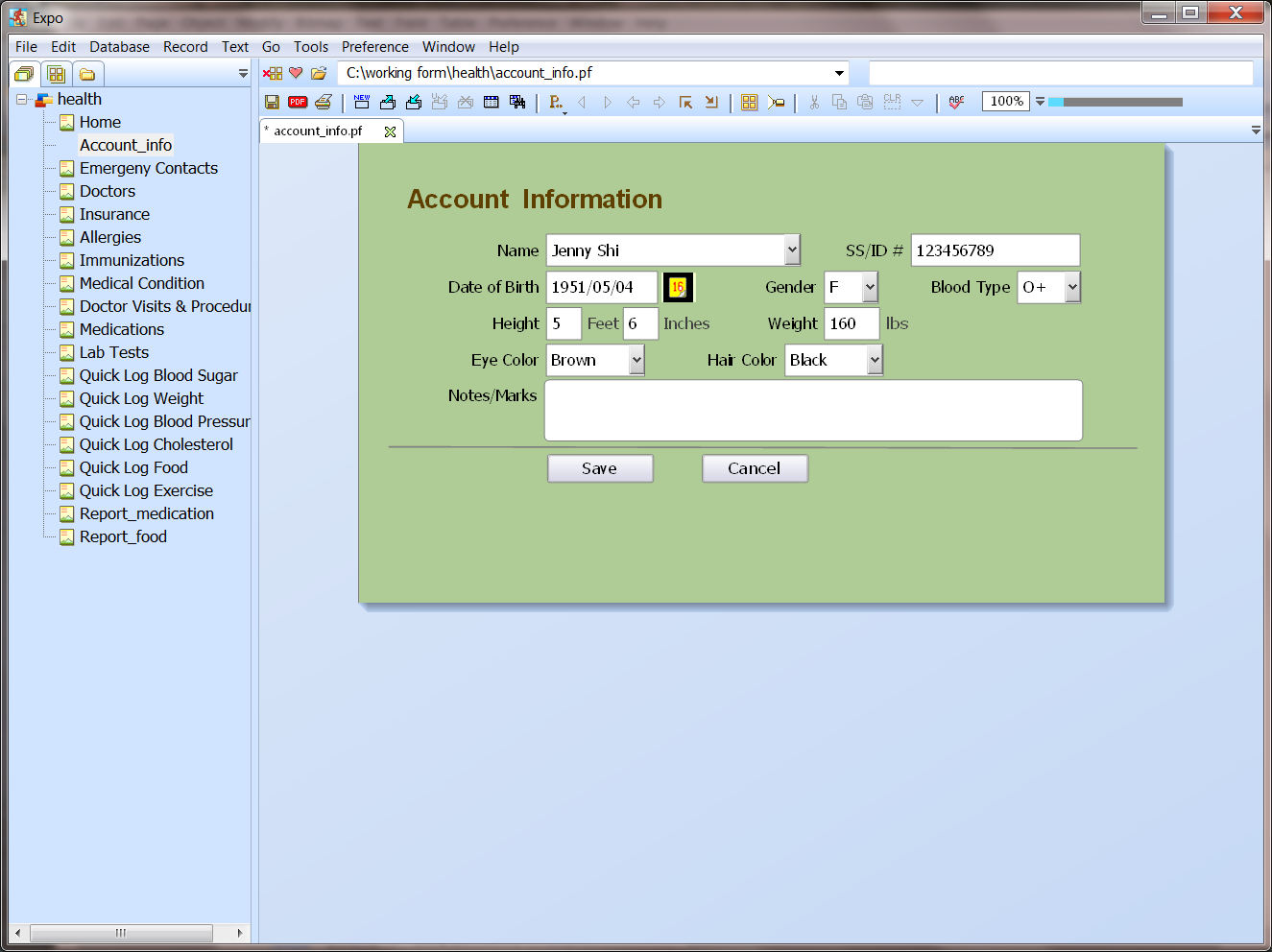 Create the individual page and link it to the menu page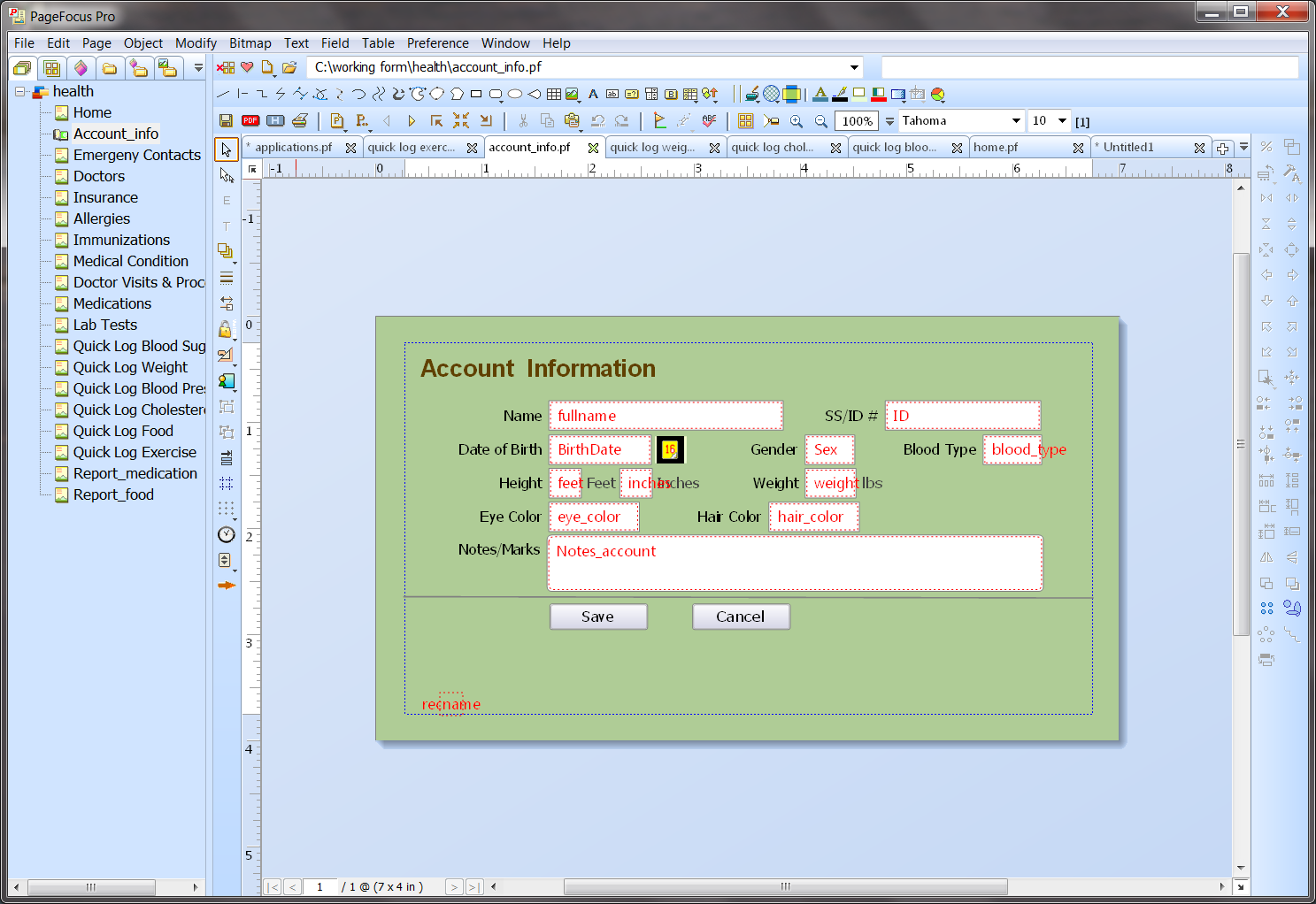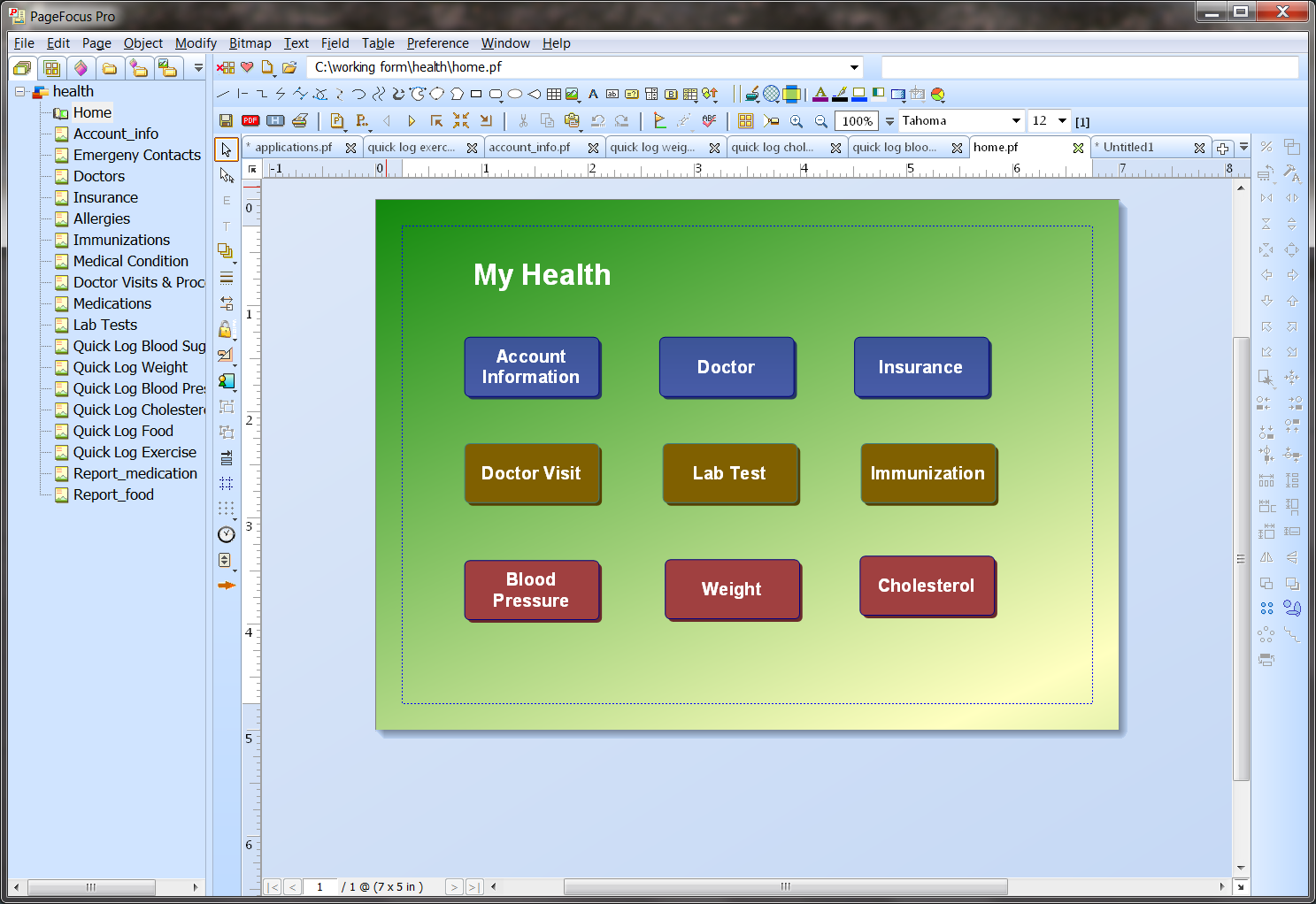 Create Report table page to display saved data.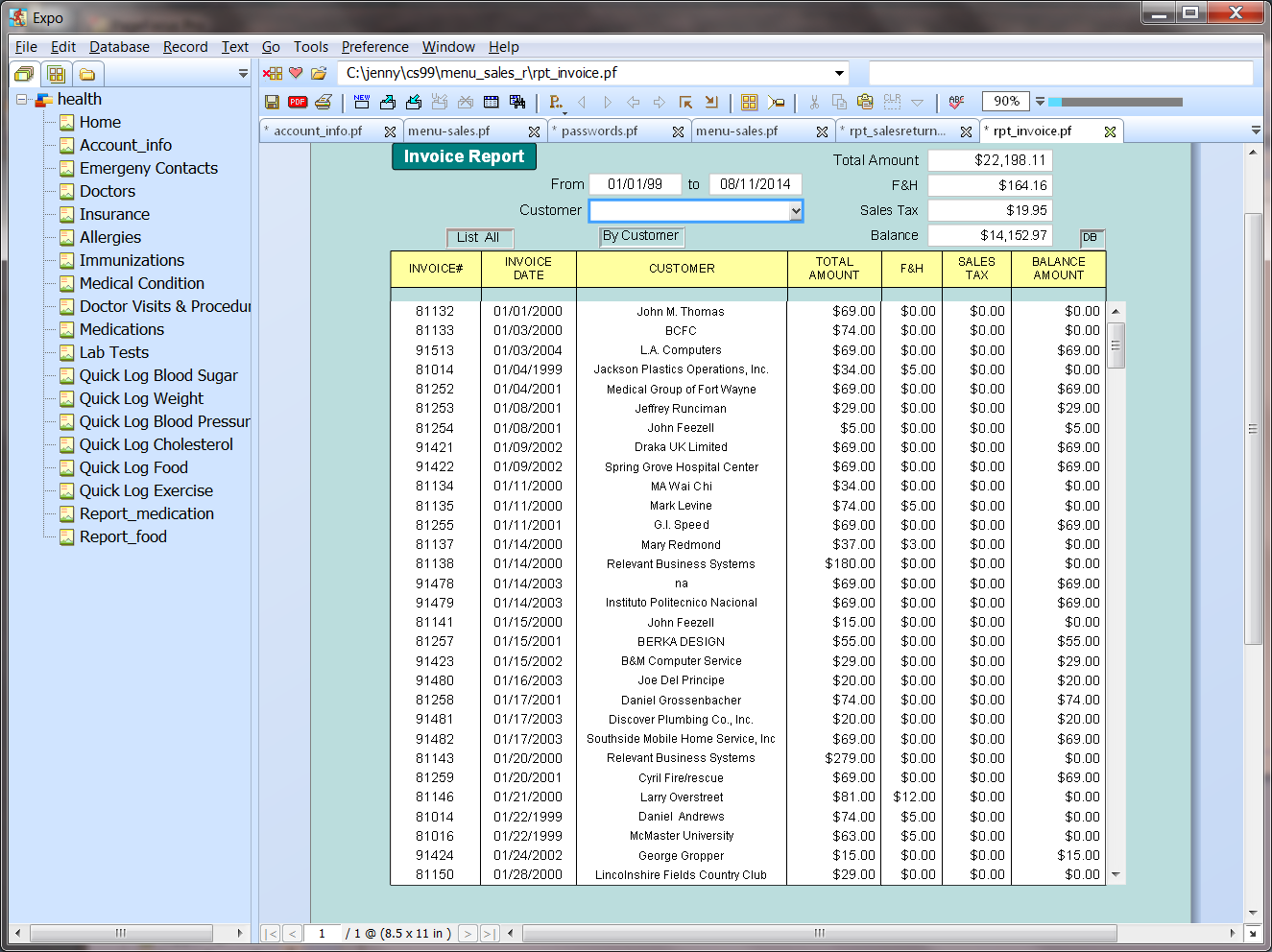 window to retrieve, search and display data.